A comprehensive combination of three popular and outstanding courses that will prepare you for any fundraising challenge, anywhere in the world. You'll get all the skills and tools you need to raise your own game as well being able to up-skill your own staff, colleagues & volunteers in order to create a truly dynamic and formidable in-house fundraising team and management team.

For many this will be the first step in a career as freelance fundraiser, a career in finance, an entrepreneur or professional fundraising consultant.
If you really want to raise your own game and capabilities in fundraising and enterprise management or to add useful and meaningful qualification to your CV then this is the course for you.
Amongst a host of great things you will also learn how to:

• apply the very necessary principles of fundraising to any fundraising campaign;
• develop and manage large financial budgets;
• develop, launch and manage a major donor campaigns;
• build a dynamic and winning fundraising and financial management team;
• embody and transmit manangement and motivation techniques
• diversify the fundraising strategy and create new income streams;
• ensure your organisation and projects are fit for funding;
• construct and submit brilliant grant applications;
• develop and manage commercial projects and ventures:
• build an organsation that has entrepreneurship at it's core;
• seek funds from previously unknown sources.
The main course tutor, Amal Douglas, is author of the book Seven Secrets of Successful Fundraising, which was itself based on his popular live training course of the same name. His fundraising credentials include spearheading campaigns for a wide range of charitable aims across the UK and beyond, and involvement in fundraising campaigns that together have totalled millions of pounds.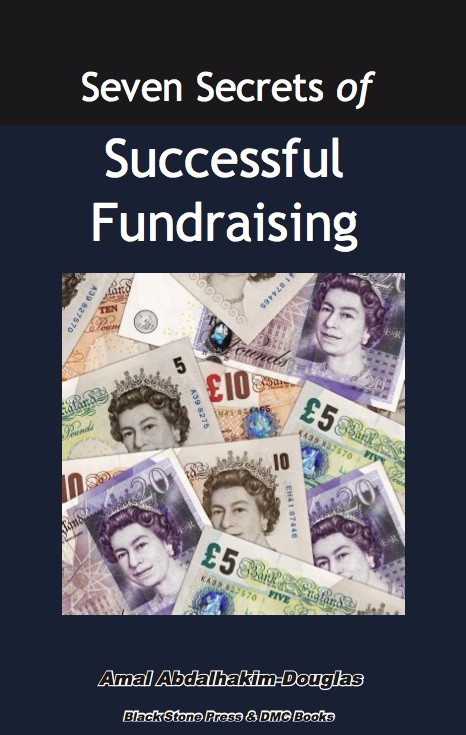 The combination of three courses combined and the individual comprehensive mix of modules within those courses make this certificate absolutely unique. Added to that is the fact that this course was not designed to keep you as a member and charge you an annual fee. It was not designed to have you needing to keep coming back again and again. The course was 100% designed by professional and successful fundraisers with the help of experienced educators and professional, for fundraising professional, social entrepreneurs, non-profit managers and enthusiastic supporters of charitable projects and social enterprises.
As an additional special bonus, once you've registered for this course you'll immediately qualify for a 25% discount off any other online course of your choice from Anglia Mu'amalat College and School of Business & Commerce. You'll also begin receiving free updates anytime we add new course materials, tutorials, videos or downloadable resources.
When you successfully finish this course you will have become a truly knowledgeable, professional and versatile fundraiser and financial manager with a qualification to show for it. You'll have the ability and flexibility to work alone when necessary but with all the requisite skills to build a winning fundraising and financial management team in any organisation.
Certifying Partner Organisations include: